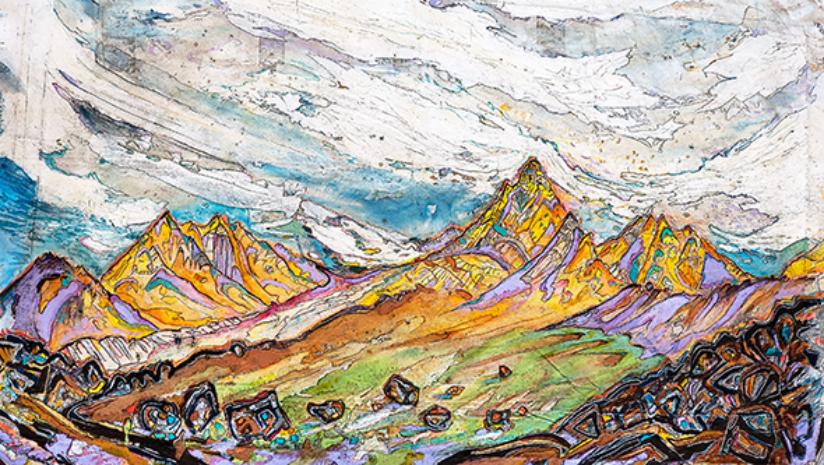 Importance of Outdoor-Education
The Traveling Naturalist's Outdoor Leadership School offers opportunities for learning that extend far beyond the classroom as students take on experiential challenges that build resilience, collaboration, and leadership. This outdoor education program offers an incremental progression of age-appropriate experiences to students across the 5–12 curricula. Through interaction with the natural world, The Traveling Naturalist Leadership School aims to cultivate an understanding of our relationships with the environment, others, and our-selves. The course focuses on outdoor-activities in a range of environments including hiking (trekking), backpacking (over-night camping expeditions), kayaking/canoeing, canyoning, rock climbing, rappelling (abseiling), mountain biking, snorkeling, and swimming. This course also focuses on environmental education along the way. We will explore topics like global warming, pollution, habitat loss, deforestation, green energy, over-consumption, and more. It provides students with an opportunity to develop essential life and physical motor skills, as well as an opportunity to develop a comprehensive understanding of the environment and a positive relationship with nature. Whether their rock climbing, kayaking, canyoning, or trekking, students develop personal leadership skills, confidence in their physical abilities and emotional resilience to overcome challenging situations.
Rationale:
The ultimate goal of the course is to contribute towards a sustainable world. The Traveling Naturalist's Outdoor Leadership School is based on the experiential learning cycle. This cycle is made up of three stages; plan, do and review. Students plan for outdoor experiences, participate in these experiences and reflect on their involvement. The course lends itself to an integrated approach between practical experiences, the environment, and conceptual understandings. Students develop self-awareness by engaging in a range of challenging outdoor activities. They enhance personal and group skills while building confidence, empathy, and self-understanding. Working with others enables students to better understand group-dynamics, and enhance their leadership qualities and decision-making abilities, whilst showing respect for self, others, and the environment. Students plan and participate in a range of outdoor activities and develop knowledge and skills for participating safely in these activities. They learn to assess risk, and identify and apply appropriate management strategies and emergency response procedures.
The course facilitates the development of a sense of place as a result of a greater understanding and appreciation of the local natural environment. It assists students to develop a relationship with nature and empowers them to work toward achieving an ecologically sustainable world. The opportunity to explore environmental management strategies related to activities in the outdoors is provided. Students learn skills that encourage them to minimize their impact on the environment and understand why this is so important.
The course will prepare students to become outdoor leaders and stewards of the environment. Students will prepare for career and employment pathways in areas such as outdoor leadership, environmental interpretation, environmental planning, facilities management, eco-tourism, military service, outdoor education and the many unforeseen areas evolving in the outdoor industry.
Establishing A Connection to Nature:
This outdoor education program allows students to disconnect from the distractions of technology and reconnect with nature. It provides an avenue for them to explore the natural environment in a safe setting, learn from mistakes and develop perseverance.
The goal of the environmental studies curriculum is to teach our students observation skills that aid in the interpretation and enjoyment of nature and the environment. It teaches our students how they interact in with the natural world, and most importantly, to develop personal feelings for the natural world they are part of. The information that connects natural history to stewardship is ecological principles. The curriculum provides tools they can use to examine the ecosystems they travel through and to explore the changes these places undergo as a result of both time and human interaction. Ultimately, the goal is for students to understand that we depend on our Mother Earth to live and function as a human society and that the impact that the human-race is placing on the environment and natural world is immense. Our students will learn that the decisions we make now will affect the future of all life on this planet, for better or for worse.
Establishing Environmental Awareness
Environmental Education:
Comprehensive curriculum will also be written and presented by Naturalists and other qualified teachers. Topics such as wilderness survival skills (medicinal and edible plants, fire-making, shelter construction, water purification, hunting and trapping, etc...), wilderness navigation, orienteering and map reading, primitive living techniques and skills, risk assessment and management, lessons with geological, biological or ecological importance, environmental conservation and awareness, and much more!
Environmental interpretation activities are introduced to develop an appreciation of and provide information about environments and related historical and cultural connections. Awareness and knowledge of the characteristics of environments encountered during outdoor adventure activities can provide meaningful and safe experiences. Knowledge of ecological terminology and features of natural environments and their ecosystems develops greater environmental awareness.
Relationships with Nature:
The course explores human relationships with nature. Students examine how this has changed over time, from Indigenous to European settlement. Issues related to outdoor activities and the need to respect historical, traditional and cultural heritages of the land are investigated. Students recognize and reflect on their relationship with nature and consider its importance from a personal and global perspective. The way people participate in outdoor activities and minimizing environmental impacts are a focus.
Environmental Management:
There are increasing pressures on outdoor-environments that are accessed by humans to be preserved and protected. This course will provide the students with the ability to help preserve and protect the natural world around us. We will talk about topics such as recycling, alternative energy sources like solar and wind-power, habitat conservation, animal rights, etc...After attending this school, the students will understand how to change things by starting at home. Composting, gardening, water-catching, all with the goal of teaching your child how to become more self reliant.

Leave-No-Trace Wilderness Ethics:
"Leave-No-Trace" is a worldwide program dedicated to promoting and inspiring environmental awareness and responsible recreational practices through education, research and partnerships. Students will learn the concept of Wilderness Ethics so that so that future generations will understand the importance of protecting and preserving the natural resources of Vietnam; from the ocean deltas and the beaches to the mountains peaks and forested valleys, to the raging rivers and the air we breath, it is all our responsibility to protect that which cannot speak for itself.
Self Discovery:
Students begin to see one another in a different light as strengths not visible in the classroom arise. Communication and collaboration skills improve as students work together to complete essential tasks such as setting up camp or preparing a meal. All activities are designed to draw from students a greater range of skills and talents than they knew they possessed. Students are often surprised to find within themselves the determination, adaptability and teamwork needed to raise to the challenges these adventures present. Achievements in outdoor education are recorded through student reflections and demonstrated in the character, skills, qualities and maturity that students develop and apply across all aspects of the learning program and in their lives. Students are often surprised to find within themselves the determination, adaptability and teamwork needed to raise to the challenges these adventures present. Achievements in outdoor education are recorded through student reflections and demonstrated in the character, skills, qualities and maturity that students develop and apply across all aspects of the learning program and in their lives.
Philosophy of "Challenge by Choice":
This Outdoor Education program operates from an ethos of "Challenge by Choice". This principle refers to each participant's responsibility to choose his or her level of risk-taking in the learning experience. It is based on the belief that significant learning occurs when one pushes oneself out of a known 'comfort zone,' while at the same time recognizing that each person's experience will be different. This encourages respect for one another, the skill of making one's own choices free of peer group pressure and promotes an experience where everyone contributes to each other's choices and self-esteem development.
Outdoor Experiences
Planning:
Planning is essential to ensure safe and high quality outdoor experiences and protection of the environment. Planning strategies used include construction of templates and equipment lists through to outdoor program development, logistical planning, as well as instruction and facilitation. An understanding of the complex interrelationships between aspects of planning required for extended outdoor experiences is acquired. Equipment and technologies used in outdoor activities are explored, and their sophistication and application to certain environments and conditions is examined.
Skills and Practices:
Active participation in outdoor adventure activities is fundamental to the course. Participation in outdoor activities focuses on improving technical skills and strategies. An understanding of how to select and appropriately apply these skills when dealing with varied and changing situations is developed. Events including excursions and expeditions provide opportunities to apply knowledge and understandings related to skills. The essential generic expedition skills of navigation, roping and camping are of particular significance.
Safety:
There are risks associated with all outdoor activities. As a Wilderness First Responder and NOLS graduate, I have been trained to use of safe practices and standard operating procedures to reduce danger. This will be accomplished while maintaining a suitable degree of perceived risk because challenge is imperative to self-discovery and learning. The concepts related to risk and risk management are explored and risk assessment and management tools are introduced. First aid and emergency response procedures are also introduced and developed as permits.
Self Discovery
Personal Skills:
The course introduces and provides opportunities to develop personal skills. Experiential learning through participation in outdoor adventure activities provides opportunities for the development of self-awareness and is fundamental to understanding personal development. Methods to enhance personal growths are developed. This requires students to step outside their comfort zone, tackle fear and experience unexpected outcomes. Personal goals and limitations are explored. Students reflect on personal experiences, create pathways to self-actualization and develop skills to cope with the unknown. Self-esteem is enhanced and values related to self-acceptance and self respect are pursued.
Working with Others:
The course explores ways of building and nurturing relationships with others, and developing effective communication, conflict management and interpersonal skills. Outdoor activities facilitate social outcomes and enable students to build strong teams, while respecting others, accepting individual differences and showing empathy and compassion. Theories about group development are introduced. Challenging activities such as trust games and problem solving provide opportunities to experience and learn from group processes and dynamics.
Character Development
Commitment to Community:
As an AmeriCorps alumni with over 4,000 hours of community service, I believe that commitment to community and volunteerism is essential in developing strong and balanced leader. We value diversity, integrity and personal responsibility while recognizing that our strength lies in teamwork and commitment to our mission and each other. We appreciate creativity, individuality and passion among our staff and as an institution. We take our jobs seriously and pursue our mission with enthusiasm, and we cherish our sense of humor and our ability to laugh at ourselves. This community shares a commitment to the environment, wilderness, education, leadership, safety, community, and excellence. These values define and direct who we are, what we do, and how we do it.
Commitment to Protecting and Preserving the Environment:
We define wilderness as a place where nature is dominant and situations and their consequences are real. Living in these conditions, away from the distractions of modern civilization fosters self-reliance, judgment, respect, and a sense of responsibility for our actions. It can also be a profoundly moving experience that leads to inspiration, joy and commitment to an environmental ethic.
Commitment to Education; Experiential and Environmental:
We believe that education should be exciting, fun and challenging. With this in mind, our courses are designed to help people develop and practice the skills they need to live, travel and play safely in the outdoors. On our expeditions, people learn by accepting and meeting real challenges. Our instructors are educators, not guides. They are committed to inspiring students to explore and develop their understanding of wilderness ethics, leadership, teamwork, natural history, and technical skills.
Commitment to Safety:
We accept risk as an integral part of the learning process and of the environments through which we travel. The recognition and management of risk is critical to both the development of leadership and to the safety and health of our students and staff. We believe successful risk management stems from good judgment based on experience, training and knowledge. Students will learn basic wilderness first aide skills from a certified Wilderness First Responder. Students will also understand that they are in a safe learning environment where everyone is created and treated equally without judgment or negative criticism.
Commitment to the Pillars of Character and Excellence:
We seek excellence in all we do. We recognize that maintaining excellence requires that we question decisions, learn from failures, and celebrate success. We are committed to high quality experiences where every moment and every relationship counts. We evolve and adapt with new technology, changing techniques and differing circumstances. We are dedicated stewards of the six Pillars of Character: Trustworthiness, Respect, Responsibility, Fairness, Caring, and Citizenship.
Leadership Development
We believe that leadership is a skill that can be learned and practiced. With students and staff, we encourage the evolution of judgment, personal responsibility, and awareness of group needs-key leadership traits-through practical experience and timely feedback. We value integrity, experience, accountability, and humility in our leaders.
There are a lot of ways to learn about leadership—books, seminars, classes, degree programs—but how do you learn to be a leader? Leadership isn't just a concept to be studied and pondered; we give you the tools to be a leader. What you learn here are leadership skills and qualities you'll carry with you the rest of your life.
The study of leadership theories and models facilitates an understanding of the different styles of leadership, their application to various situations and the types of decision-making associated with each. The qualities and skills required for effective leadership and how they can be applied during group activities and outdoor situations are examined. Responsibilities in outdoor leadership for maintaining group confidence, team-building, supporting individuals, caring for the environment, problem solving and decision-making are acquired. Instructional methods used to assist others to develop skills and knowledge is explored. Facilitation techniques used in debriefing and empowering others to encourage the transfer of learning into real-life situations are introduced.
The Four Leadership Roles:
1.) Designated Leadership: What it means…
taking responsibility for the group and guiding the group toward its goals
determining how the group will achieve these goals
2.) Active Follower-ship: What it means…
supporting and following the designated leader
participating in group decision making by giving input and seeking clarity
3.) Peer Leadership: What it means…
the team works together and supports each other in achieving group goals
each team member sees what needs to be done and does it
4.) Self-Leadership: What it means…
each person takes care of self so he/she can take care of the group
everyone shows personal initiative and character
The Seven Leadership Skills:
1.) Expedition Behavior: What it means…
cooperation and conflict resolution
teamwork
keeping yourself, and others, motivated
getting along in a group of very diverse people
2.) Competence: What it means…
knowledge and skills
organization and management
technical ability
3.) Communication: What it means…
using timely, specific, clear feedback
listening actively
having courage to state what you think, feel and want
trying to put yourself in other people's shoes during conflicts
4.) Judgment and Decision Making: What it means…
situational-appropriate decision-making
using your experience to develop good judgment
harnessing the strengths and knowledge of other group members to solve problems
5.) Tolerance for Adversity and Uncertainty: What it means…
learning to endure, even enjoy, hard work and challenge
adapting to changes and unknowns
turning challenging situations into opportunities
using humor to keep things in perspective
making focused decisions under stress
6.) Self-Awareness: What it means…
knowing yourself and your strengths and weaknesses
learning from experience
being aware of your own leadership style and how you influence others
realizing how your words and actions impact others
7.) Vision and Action: What it means…
seeing the possibilities in any situation and finding ways to move the group forward motivating and initiatining
sing group goals to guide your actions
"Leave No Trace" Leadership Program:
7 Principles of "Leave No Trace" Wilderness Ethics:
Know the regulations and special concerns for the area you'll visit.
Prepare for extreme weather, hazards, and emergencies.
Schedule your trip to avoid times of high use.
Visit in small groups when possible. Consider splitting larger groups into smaller groups.
Repackage food to minimize waste.
Use a map and compass to eliminate the use of marking paint, rock cairns or flagging.
2.) Travel and Camp on Durable Surfaces
Durable surfaces include established trails and campsites, rock, gravel, dry grasses or snow.
Protect riparian areas by camping at least 200 feet from lakes and streams.
Good campsites are found, not made. Altering a site is not necessary.

In popular areas:

Concentrate use on existing trails and campsites.
Walk single file in the middle of the trail, even when wet or muddy.
Keep campsites small. Focus activity in areas where vegetation is absent.
In pristine areas:
Disperse use to prevent the creation of campsites and trails.
Avoid places where impacts are just beginning.
Pack it in, pack it out. Inspect your campsite and rest areas for trash or spilled foods. Pack out all trash, leftover food and litter.
Deposit solid human waste in cat-holes dug 6 to 8 inches deep, at least 200 feet from water, camp and trails. Cover and disguise the cat-hole when finished.
Pack out toilet paper and hygiene products.
To wash yourself or your dishes, carry water 200 feet away from streams or lakes and use small amounts of biodegradable soap. Scatter strained dishwater.
Preserve the past: examine, but do not touch cultural or historic structures and artifacts.
Leave rocks, plants and other natural objects as you find them.
Avoid introducing or transporting non-native species.
Do not build structures, furniture, or dig trenches.
Campfires can cause lasting impacts to the backcountry. Use a lightweight stove for cooking and enjoy a candle lantern for light.
Where fires are permitted, use established fire rings, fire pans, or mound fires.
Keep fires small. Only use sticks from the ground that can be broken by hand.
Burn all wood and coals to ash, put out campfires completely, then scatter cool ashes.
6.) Respect Wildlife
Observe wildlife from a distance. Do not follow or approach them.
Never feed animals. Feeding wildlife damages their health, alters natural behaviors, and exposes them to predators and other dangers.
Protect wildlife and your food by storing rations and trash securely.
Control pets at all times, or leave them at home.
Avoid wildlife during sensitive times: mating, nesting, raising young, or winter.
7.) Be Considerate of Other Visitors
Respect other visitors and protect the quality of their experience.
Be courteous. Yield to other users on the trail.
Step to the downhill side of the trail when encountering pack stock.
Take breaks and camp away from trails and other visitors.
Let nature's sounds prevail. Avoid loud voices and noises.
Outcomes:
The course facilitates the achievement of Four outcomes:
Outcome 1: Understanding the principles of Outdoor Education
Students understand that Outdoor Education aims to develop an understanding of human-nature relationships. In achieving this outcome, students:
understand how to prepare for, participate in and reflect on outdoor experiences;

understand the self, the group and the relationships between; and

understand the human-nature relationship.
Outcome 2:
Skills for Safe Participation in Outdoor Activities
Students develop skills, strategies, risk management and emergency response procedures to participate safely in outdoor activities. In achieving this outcome, students:
perform outdoor activity skills;

implement strategies for the effective application of skills in outdoor activities; and

apply risk management and emergency response procedures in outdoor activities.
Outcome 3: Understanding of the Environment
Students develop an understanding of the environment, human impacts and management principles. In achieving this outcome, students:
understand the characteristics of the environment;

understand the impact humans have on the environment; and

understand environmental management.
Outcome 4: Self-Management and Interpersonal Skills Outdoors
Students develop self-understanding, decision-making and positive relationship skills. In achieving this outcome, students:
apply self-understanding during outdoor experiences;
make decisions during outdoor experiences