This diagram pictures the basic elements of "Sport" Climbing while clipping into bolts.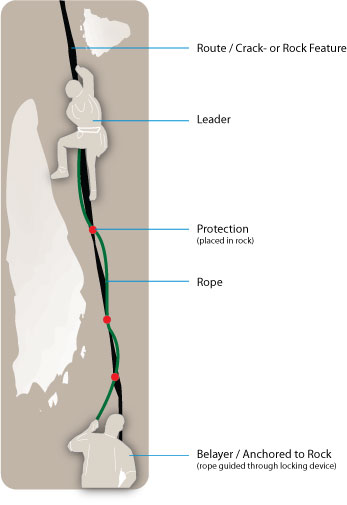 "Sport" Climbing anchor = Bolt & Quickdraw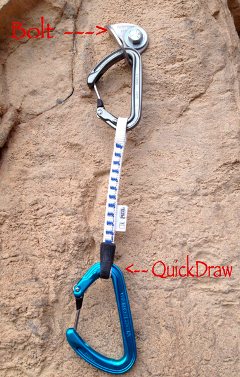 Intermediate Rock Climbing
"Sport" Climbing (on bolted rock walls)
During this expedition you will learn...
Climbing safety & precautions
"Sport" climbing site management
Sport climbing gear & equipment
Lead belaying & using climbing commands
Sport climbing technique & movement
Sport climbing anchor construction
Rappelling
Leave No Trace Wilderness Ethics
Customized Naturalist lessons
How to send, send, send!!!
Watch and learn...
This YouTube video presents the basics of Sport Climbing. You will learn these techniques and more during this expedition with The Traveling Naturalist.