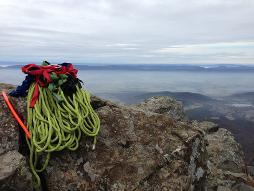 Rock

Rock Climbing in Butterfly Valley
Introduction to rock climbing
Climbing safety & risk management on rock

Belay technique & climbing commands
Climbing gear, rope skills & knots
Climbing movement & technique
Anchor construction
Top-rope site management
Sport climbing
Lead climbing
Rappelling (abseiling)
Trad & multi-pitch climbing (where applicable)
Caving & spulunking

Team building activities
Rock Climbing in Ha Long Bay
Deep-Water soloing
Beach climbing
Multi-pitch beach climbing (sport)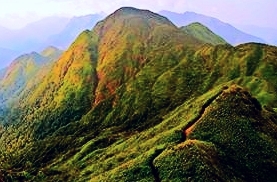 Land
Trekking in Cat Ba National Park

Simple day hikes to multiple-day, long-distance expeditions

Customized naturalist lessons about, Vietnam, Cat Ba Island and all their natural history

Learn about the critically endangered Cat Ba Langur! Only 56 are left in the whole world!

Gear selection, rations planning and logistics
Map & compass navigation
Leave-No-Trace wilderness ethics
Wilderness survival skills
Wilderness first aid & safety
Camping in Butterfly Valley
Outdoor living & camp cooking
Leave-no-trace wilderness ethics
Wilderness survival skills
Wilderness first aid & safety
Learn about natural history from a naturalist!explore tropical rainforest, raw caves, secluded beaches, ancient temples & other historical/cultural sites on Cat Ba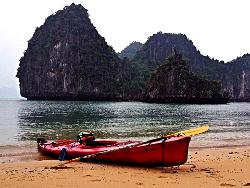 Sea
Kayaking in La Han & Ha Long Bay
Casual paddles on flat-water to long distance, deep water paddles for the more adventurous
Explore secluded beaches, untouched lagoons and amazing caves by paddle
Casual nature themed paddles on the bay such as birding, sunrise & sunset, underneath the stars, nature lovers, etc.
Visit local floating villages to see how its been done in Cat Ba for over 6,000 years.
Snorkeling

Explore the exotic coral reefs in and around Cat Ba Island, La Han Bay & Ha Long Bay

Fishing
Sport fishing (day-time)
Squid fishing (night-time)
Here is a Google map of Cat Ba Island. Take a closer look and you can check out the lay-of-the-land where we will be exploring! The island/bay is full of amazing spots to climb, rappel, kayak, hike, swim and simply enjoy the outdoors!
Take a glimpse of the spectacular scenery in-and-around the climbing-wall in Butterfly Valley, Lien Minh, Vietnam.